Special From $9 per page
Write My Essay—Academic Help from the Top Writers in Canada 🔥
Coursework
Assignment
Research paper
Case study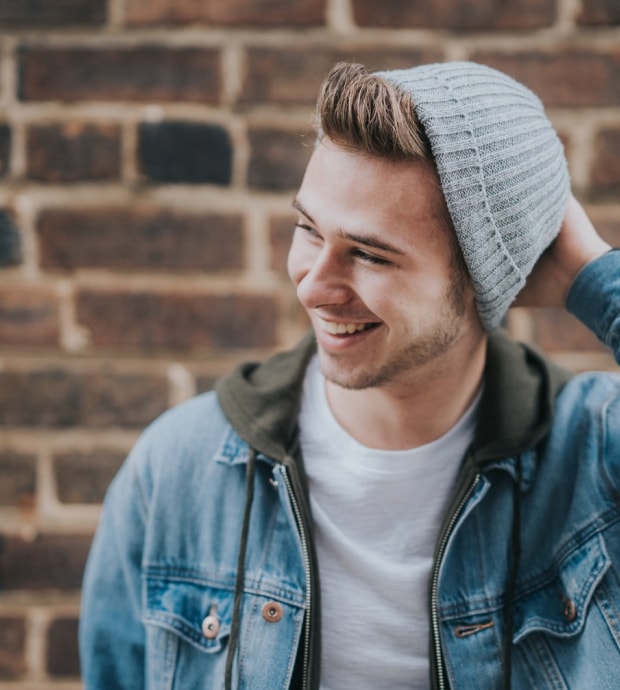 Why choose our essay writing service?
Only top writers

We all said "do my essay" at least once (more than just once, let's admit that) when the assignment was too complex, pointless, or just impossible to complete within the deadline. On EssayWriters, you can get professional assistance from authors with at least 3 years of writing experience and proficiency in different disciplines.

Canadian standards

We are a Canadian essay writing service aimed at delivering only the highest-quality papers to our customers. Forget about obvious and too broad arguments, bad structure, and errors—our authors work hard to write focused, coherent essays always backed up by research.

Zero plagiarism tolerance

You don't have to worry about plagiarism. We used advanced plagiarism checking technologies to ensure that our customers will get essays with no unreferenced quotes and stolen thoughts or ideas.
Our essay writers
D
D'Angelo Buckley
D'Angelo is the one you need if you're going to submit your most complex psychology, philosophy, or sociology essay. He has a master's degree in social sciences and has already completed over 1,000 highest-quality papers for high-school, college, and university students.
T
Tom Edwards
Tom Edwards sees no difficulty in distinguishing Canada from British or American laws—he works for students worldwide, always completes orders on time, and never fails to write exactly what your teacher or professor expected to see.
M
Melissa Clemons
Melissa is one of our best writers—she's already written over 1,500 essays for customers in Canada and other countries and never failed to understand the assignment. Currently, she has the largest number of returning customers on our site.
E
Eve Cooper
You'll hardly find someone more competent than Eve when it comes to literature—it's impossible to count how many books she read and analyzed, and you can be sure that she'll deliver the best, error-free, and coherent essay definitely not based on a book's summary.
Hire Writer
Things we guarantee
Here are the things our concept and mission are based on.
The highest-quality content
We hire writers who believe that speed can't be an author's only priority. Quality and depth of research are way more important for us, which is why we always create the best content for our customers, no matter what is the subject.
Free essay revisions
What happens after you click the write my essay link? You can order a paper of any academic level, and once you get it, you can edit, add or change something, if necessary. There are no extra fees for revisions.
Privacy protection
All the data you provide can never be disclosed to any third parties, including educational organizations. We put your safety first.
Safe payments
Speaking for safety, we accept Visa and Mastercard payments and use the best data encryption software to ensure our customers don't have to worry about their money.
Support around the clock
Our support team works 24/7, so you can get essay help, reach your writer, ask questions, ask for paper samples, etc. at any time, on any day of the week.
Fast and easy refunds
If something goes wrong (which is very rare) and you don't want to approve the order that was sent to you, you can get a full refund, and we won't make you explain in detail why you requested it.
What exactly can our team do for you?
Not only students who googled write my essay can get top-quality services here—we also provide assistance to teachers and graduates.
Essay help for students
You can not just order an essay—you can also consult with our writers, order proofreading and revision for your paper, assistance with choosing the best topic, etc.
Help for graduates
Looking for your dream job? We can help you with your supporting documents and write a great CV—the employer will definitely notice you!
Help for teachers
Our team of professionals, many of whom have master's and some even Ph.D. degrees, provides assistance to teachers who need the best presentation, notes, or professional editing services.
How our service works: 4 simple steps
If you googled "write an essay for me", found us, and are ready to make an order, just do the following.
step 1
Create order and add the details
Press the "Write My Essay" button and fill in the form. Give us all the information you have.
step 2
Make a payment
Pay for an order using a payment method that works better for you. Note that there'll be no extra fees or hidden costs if you request multiple revisions.
step 3
Receive your paper via email
Watch your email notifications—we'll send you your essay as soon as it's ready, even if it's completed before the deadline.
step 4
Leave feedback
That's optional, of course, but we do appreciate your honest reviews—they help us improve our service and get better for you.
Why choose our service?
If you type the write my essay query, you'll see plenty of companies that provide writing services, so why pick our website? We're a Canadian company that prefers to hire Canadian writers or writers from other countries who know the Canadian local writing standards and can complete papers according to specific requirements.
Reviews
Great service to work with!
It's cheaper than many other websites and I order 3 assignments at once. Got all of them 2-3 days before the deadline, great quality.
English & Literature
Customer #8652
Good job overall
I had a misunderstanding with a writer, but I still give 5 stars to the site. We discussed the problem, I gave some more (and probably clearer instructions) and got zero negative feedback from a writer though he had to change a lot in an essay.
Business & Management
Customer #4874
Perfect
I ordered my very first homework here, and I was nervous A LOT. This was a really important task for me, it could improve my grade significantly and I just realized I'll hardly write something that good myself.
Math & Statistics
Customer #3001
Highly recommend
Awesome service to improve your high school performance! I struggled a lot with some subjects but decided it was time to give up. As a result, no problem, no anxiety, and I have the job done. Definitely recommend it to anyone.
Chemistry & Biology
Customer #6543
Good website.
I met only pro writers who did their job well though I had to ask for revisions two times. Still got the great papers, thank you!
Law
Customer #8475
Best problem-solver
I'm really, really bad at math, and I used to order math assignments pretty often but things happened and I had to look for another service. I finally found my writer here. I hope she'll keep working until I graduate! I regularly get those error-free, correct papers and she's never failed to meet the deadline.
Math & Statistics
Customer #5870
Just last week,
650+ students

joined

our platform

to achieve academic success with

less stress

.

Now we can't wait to have you with us too!

Write My Essay
Frequently asked questions
I want you to write my essay, but is your service legit?
Yes, we're a legit Canadian company providing legal essay writing services. We have thousands of customers, zero fraud cases, and hundreds of full-time or part-time writers who create top-quality essays for you. We also offer transparent and safe payment methods and full refunds.
If I ask you to do my essay, how much will it cost?
Generally speaking, it depends. Though we have particular rates, we always consider multiple criteria, for instance, the academic level, deadline, and word count to set a reasonable price for an essay. The minimum cost starts at $12 per page.
I have an urgent essay, will you accept it?
Yes, we will, however, we want our customers to have realistic expectations about the speed. If you want us to write a 1-2 page essay and set a 2-hour deadline, it's possible, but it's not possible when it comes to writing a 7-page essay with at least 10 references. Still, even if you have such an essay, we'll assign it to the writer who already knows a lot about the topic and try to deliver it within 4-5 hours.
Who will write my essay for me?
We hire only professional writers, and every one of them has their own area of expertise. Simply put, your philosophy essay won't be written by someone who's good at math but not at social sciences—it will be completed by a writer who's proficient in philosophy and has already written a lot of similar papers.
What if I have another type of assignment? Do you work only with essays?
No, we can complete different types of academic and non-academic assignments, including PowerPoint presentations, CVs, lab reports, etc.
How can I get a refund from EssayWriters?
Note if you for some reason aren't satisfied with an essay, you can request multiple revisions for free within a month or choose another writer. If you don't want to do it, you can request a refund and get the full amount back within a week.
I want someone to write my essay, but should I order it? Why use writing services
Some may say that with new technologies, there's no problem with studying. Yes, today, you don't have to go to a library to write an essay, but that's the only thing that changed—that didn't change curriculums, and students feel as much or even more pressure considering that the number of subjects and the amount of information is constantly growing. People living in an environment where the competition is extremely fierce and overwork is just a normal thing have constant burnouts, and we definitely shouldn't normalize this. 
Essay writing services are just the way to delegate part of the task—the most complex, the least interesting, the most pointless, to focus on other things, sometimes on our tasks and studies, and sometimes, on rest and fun just to remain stable and healthy. 
How to choose the service that will write my essay for me?
If you decided to find someone who'll write your essay for you, you should choose the platform very carefully. Here are some of the most important criteria to consider: 
Proficiency of authors, the number of subjects, and available academic levels.

Real feedback from the previous customers. 

Availability of the support services and quality of the support assistance.

Security and privacy. 

Software that allows spotting intentional or accidental plagiarism. 
You can check most of these things before you make an order—that's how you can save your time and money and choose the right site. 
Our mission & corporate policy: Responding to every do my essay request
You can get any kind of homework help  here but we also realize that any other company says exactly the same thing. So, what distinguishes us from others? Here are our most important values, priorities, and principles:
No failures to meet a deadline. We totally understand how crucially important meeting the deadline is. If we fail to meet it, we fail the assignment for both ourselves and the students who asked us for help, which is why deadlines for our authors are even a bit tighter than they really are. 

Full freedom of action for a student at any stage. If a customer wants to participate in writing an essay by monitoring the work and changing it a bit, it's absolutely possible. We provide an opportunity to keep in touch with our authors to ask questions, view newly written pages, see the list of references, etc. 

Our main goal is not just to get payment but to achieve perfection. Writing an essay is much easier if you, for example, read a book summary instead of a novel itself. That, however, is not an option for us. Our writers make every effort to do the deepest research and share some creative and interesting thoughts backed up by trusted scholarly sources. 
Legit low costs for essay help at EssayWriters
We also tried making the service as cheap as possible to provide our customers with an opportunity to pay less while still paying good salaries to our professional writers, and here's what we can guarantee. 
No hidden costs or unexpected extra fees. You see the exact price right after you fill in the order form, and it won't change even if you request revisions and communicate with a writer a lot. 

Discounts for new and regular customers. We have some special orders for all the customers who choose us and especially for students who recommend us to their friends and classmates. 

Fair prices for every essay. We calculate the exact cost of every essay based on the academic level, discipline, the time a writer has to complete the order, and, of course, the word count. You pay less if it's a simple task with a long deadline, no exceptions. 
We got you covered. If you need any kind of assistance, feel free to make your first order or reach support to ask any questions about the service.